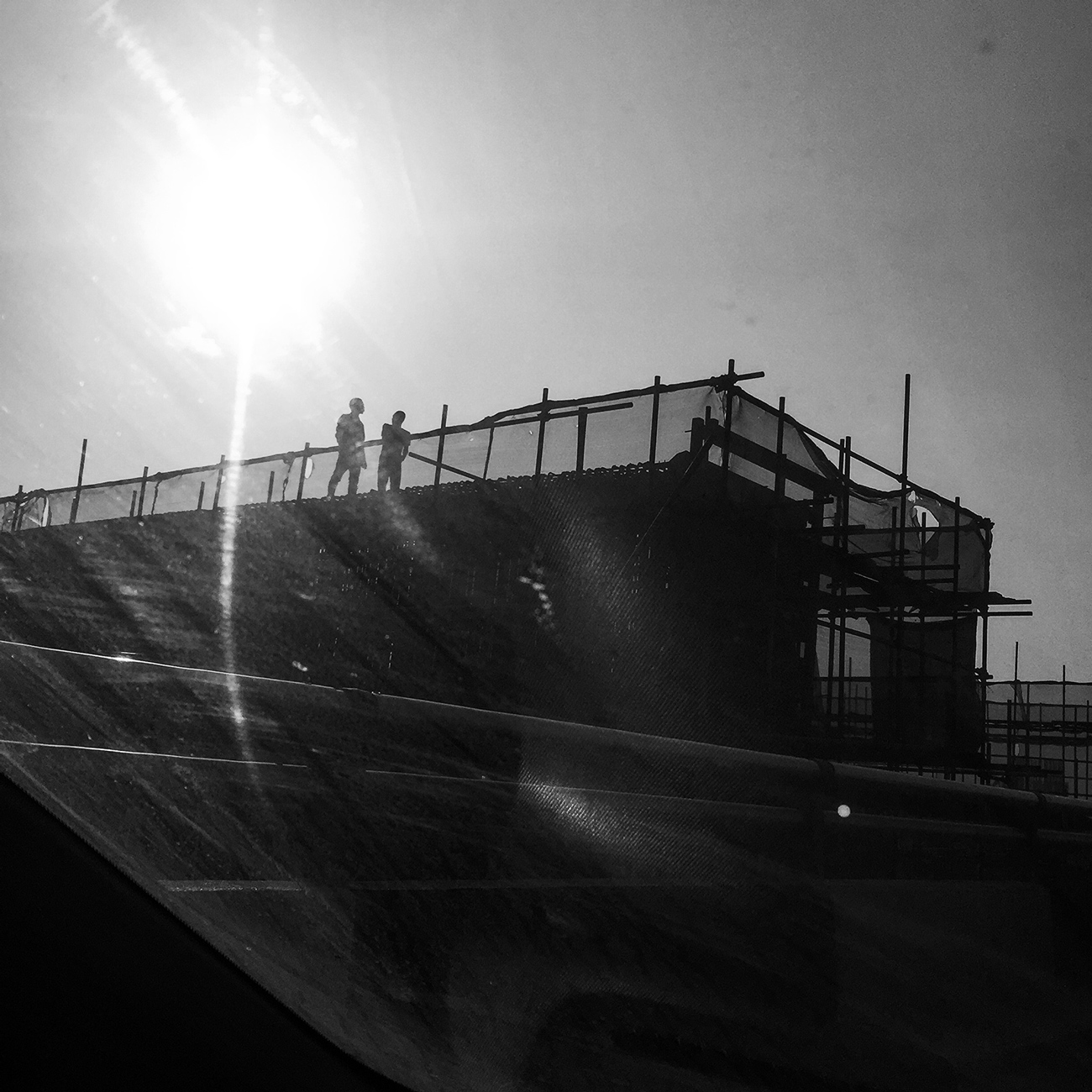 a.
Let me tell you about a woman sitting outside a restaurant. Her name could be Funmi, or Priscilla or Tutu. You know the story. It's a fine Friday evening of course. She's looking into her ledger, analyzing the week. Money is moving. There's a 337% increase in profit from the previous week. The business is growing at a 62% rate per week since she opened a new branch in Surulere. She closes the ledger and wonders. She wonders what would have been if, when she was 23, she had decided to become a fashion designer instead. At the time she already owned a sewing machine after spending 2 years at a fashion school. She made the dress for her best friend's wedding—a beautiful, creamy white dress that left subtle hints around the cleavage. It was a dress ahead of the times and it caused enough controversy to earn her a spot on the front pages of Lagos' most sought after lifestyle magazines. But she also loved to cook: to see the delight in the faces of strangers with every spoonful they lifted to their mouths. She liked to inhale the sauce she was making. The orderliness of arranging each ingredient, varying the times they were added. Sometimes she made the same meal in three different ways to determine which tasted best. A flood of orders came after she made the front pages of lifestyle magazines. The influx was enormous: she had to shut down the little restaurant she had started a few months back to be able to keep up with dress orders. Then one midnight, she rose from her bed and ripped apart a dress she was making. She reopened the restaurant the next day and never made a dress since then.
Is a writing life possible?
Once, I was on my own, in the small side of the Cafe Neo in Yaba, minding a cup of coffee. A young couple—lovers in their early thirties—sat behind me discussing books. Every writer worth their salt is bedeviled by an involuntary impulse to observe. Their conversation floated around my ears naturally. The woman, she couldn't imagine, four years into their marriage, that her husband had given up his writing for an oil job.
—You write better than the last five authors I've read. Why haven't you considered writing again?
—What would you have said, if when the landlord came asking for rent I'd chosen a life of uncertainty, over security for you? The baby, the baby?
She hesitated.
—I don't know what I would have said. What I do know, is, you should have fought.
Maybe a writing life is possible.
Let me now tell you about a man in Ile-Ife whose conviction I once envied. Let us call him Dr B, although he could have easily been Mr J. or Uncle P. He was the youngest professor of psychology in the country. After his return from a remarkable 4 year stint as a lecturer in England, he returned to build out the future of psychology in Nigeria. Then, 6 years into his return, he resigned from teaching psychology in the university to paint houses. The university dons pleaded. His wife pleaded. His students pleaded. But he was done. Nobody knew why. When we met, he was on a ladder, brush in hand, face doused in paint. I wanted to ask him for help on some work I was doing.
—No. I do not discuss psychology anymore. But if you want to paint your home—
—Home?
—I only paint houses people live in. Not workspaces, not churches, only homes. Nothing else.
—Do you hate psychology that much now?
—Are you kidding me? Hate? That's impossible. But you can only live one life at a time.
I said goodbye and offered to shake hands. He looked at my hand and shook his head.
—My hands know color. Yours do not.
b.
I had 3 dreams in April.
In my first dream I was looking out from a window in Corcovado. Astrud was sitting on the right arm of the Redeeming Jesus. The Redeeming Jesus had a cymbal in his left hand and he was singing about a girl from Ipanema. When I awoke, there was a window, but it wasn't in Corcovado. It was a quiet, sunny window in Shomolu.
I choose now, not to tell you of the other two dreams.
I knew a boy—F. or Og. or Oguns—from secondary school. The boy could move. On the football pitch he was a master dancer. Once, in the final minutes of a match against St. Saviors, the school whose football team was an unconquerable terror back then in Egbe, W. had lobbed the ball from the center of the pitch to the left hand corner where F. was waiting. F. caught the ball with his left ankle. He pushed it forward, side-stepped the first defender and cut the second defender to the right. He was suddenly in the 18 yard box, directly opposite Iku—literally, Death—the biggest and most feared defender on the St. Savior's team. F. threw a leg over the ball. Iku remained unmoved. Then, in what was a split second, F. dug his right toe into the ball and drew a semicircle with it. It was called a snakebite in those days. The whole stadium stood up instantly—what had happened, was that at the end of the semicircle, F. had immediately put the ball between Iku's legs and made a 360 turn around him, leaving him one on one with St. Savior's goalkeeper. He put the ball past the goalkeeper, into the right corner of the net. While F. did his characteristic backflips to the final whistle, Iku was still standing there examining the space between his legs. During those days I was nothing but a loud talker, preferring to analyze the match rather than to play in it. I was probably the most horrible footballer my school had ever seen—I was weak on both feet and always lost the ball too easily. But the essence, of telling you about F., is that when the time came, in the US, to choose a career in sports, F. chose, out of all the opportunities in football before him, to become a basketball player.
Paul, in a letter to the most truant of churches under his tutelage, the Corinthians, wrote:
For now we see through a glass, darkly; but then face to face: now I know in part; but then shall I know even as also I am known.
Salter also warned:
There comes a time when you realize that everything is a dream, and only those things preserved in writing have any possibility of being real.
Perhaps, a writing life is possible.
I too, recognize, this voice of an invisible teacher admonishing me in my truancy. What did I see, in weighing my life, under the lens of a future in writing? Certainly, nothing certain. Twice, I have walked away from this writing life, in search of another life, thickening the glass of disconsolation with every passing day. But writing is always imminent—every word I write now is for this glass above our heads.
Notes:
1. I quoted Paul, from 2nd Corinthians 13vs12, The King James Version of The Bible.
2. I'm grateful to F. for allowing me write about him, and for reading parts of this.
3. Dr B.'s course of study has been changed, for anonymity.